At Batch, nearly 89% of the opt-in web users from our major e-merchant customers are the anonymous, non-logged in ones!
**The good news is that you can now activate ALL your anonymous users in a personalized way by associating them with custom data: attributes, preferences, behavior, etc. **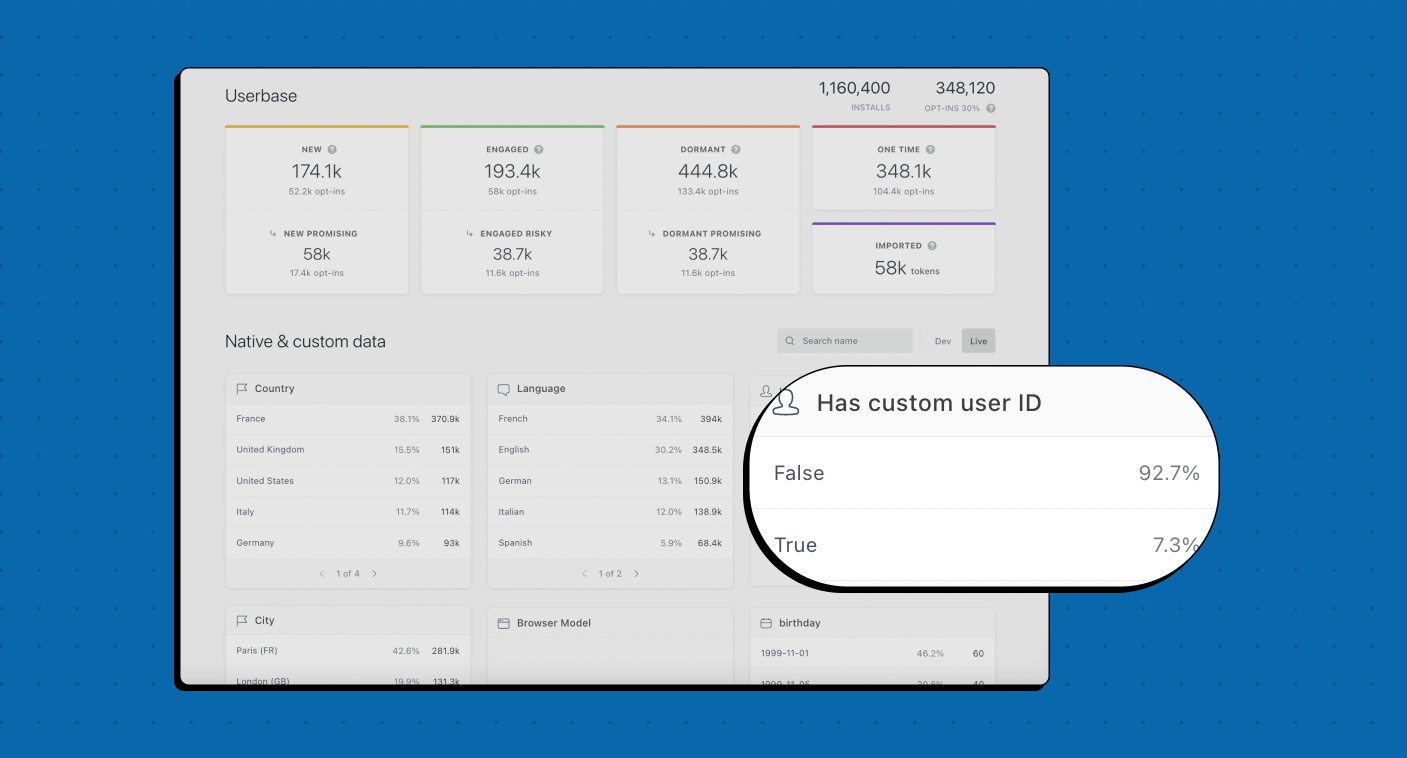 New spaces for activation, additionnal revenue drivers
In terms of use cases, there are plenty of new opportunities to activate your unlogged anonymous web visitors:
Retail: you can create recurring winback campaigns from your anonymous users' attributes, or even associated events (e.g. abandonned cart, specific viewed product category (men , woman, child, etc.)).

Media: you can segment your thematic Opt-Ins - as on mobile app - and thus personalize your campaigns according to your users' favorite topics.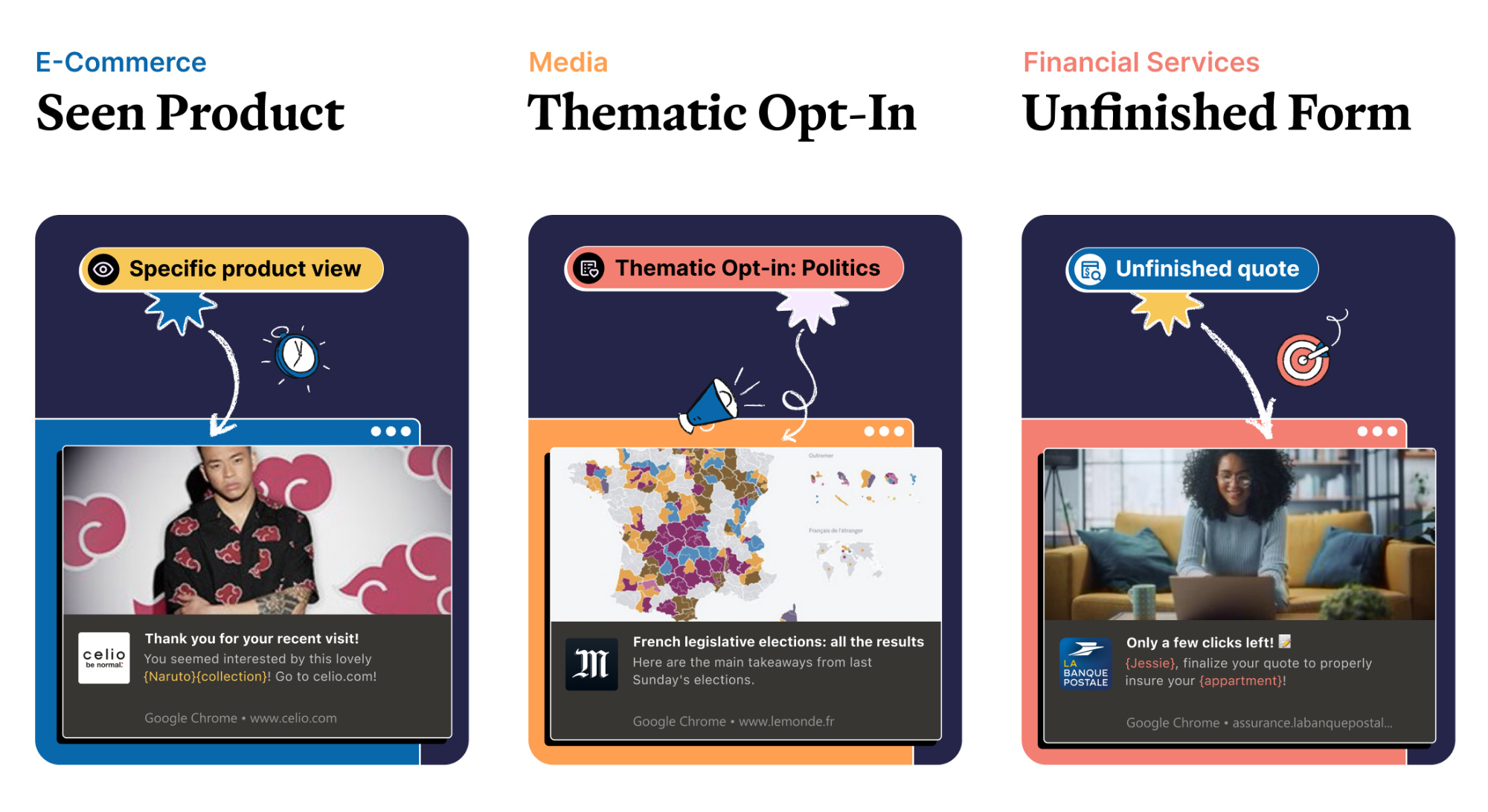 This extended profile data tracking will enable you to considerably expand your exploitable Web Push Opt-In base (it's about multiples x3 to x9) for your personalized campaigns, especially the automative Web Push Triggers, which is Batch'major product innovation of early 2022.