Since their introduction on the Batch platform in 2020, Trigger Campaigns' business value is unquestionable: +174% customer usage rate in 2021, and exceptionally high conversion rates, 20% above the other orchestration modes.
This CRM orchestration has swung Batch and their clients into the world of hyper-personalized campaigns, via a dozens of use-cases:
personalized abandoned cart scenarios;

restocking alerts, notifications on favorites;

funnel drop winbacks;

subscription or payment incentives, etc.
Today, we're beyond excited to announce that the Trigger Campaigns feature is now available on the most promising marketing channel of 2022 : the Web Push notifications!
This new feature enables CRM teams to deploy all your engagement and conversion tactics on Push Web in complete autonomy, particularly in these three areas:
As a reminder, the Trigger Campaigns represent one of the four orchestration options available from the Batch Campaign Creation Dashboard.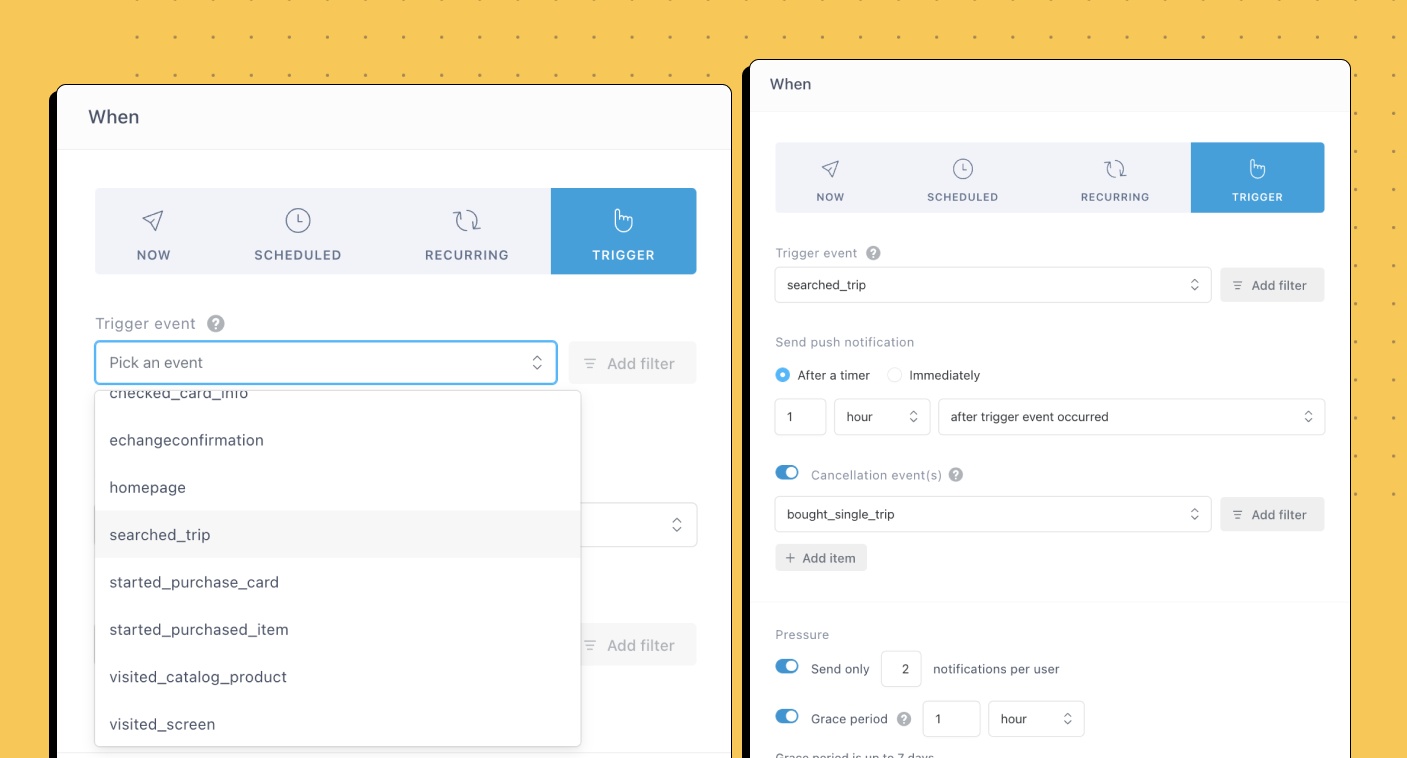 You don't remember how to set up a Trigger Campaign? No worries, we explain everything to you in our documentation and in our complete guide, which includes:
a complete feature's presentation

a step-by-step guide for setting up Trigger campaigns from your Batch's dashboard.

a collection of use cases using Triggers to inspire you.
Keep pushing! 🚀