Version 1.18 of the Batch SDK is now available 🎉!
This new version brings a set of improvements and fixes to existing features that will ease your Batch's integration and spare precious time to your developer team.
Find here the complete changelog for iOS and Android.
🍎+🤖 Updates on iOS and Android
URL attribute type for users and events 🔗
You can now use URLs as attributes to enrich your users and events associated informations. This is useful to create personalized redirections in your app and media enrichment to your campaigns (e.g., a push notification that redirects to the product page of the last seen item). → See Documentation
Background events support 📍
Batch now supports background events. This allows, with geo-fencing solutions, sending ultra-contextualized campaigns based on real-time geolocation. → See Documentation
Test & Debug : Find my installation ID in 3 seconds 🪄
To facilitate tests & debug on your Batch integration, free yourself from the Advertising ID by finding your Installation ID in 3 seconds. Batch will copy the installation ID of your app to the clipboard if you switch it from background to foregrounded 4 times within 20 seconds. → See Help page
Better Inbox notification syncrhonization 📩
No more issues with notifications not changing state in the inbox after being marked as read or deleted. Batch will now cache notifications marked as read or deleted to avoid any synchronization issues. → See Documentation
🤖 Updates on Android only
Exclude specific Activities from In-App messages display 🚫📲
Avoids displaying an In-App at the wrong time of the experience, especially on the Splashscreen of your App. If launching your app results in a splash screen, we advise not to allow Mobile Landings and In-App messages to be displayed on this activity.
The Activity Exclusion feature lets you to declare this activity, and let Batch enqueue and display the Mobile Landing or In-App message over the next activity. → See Documentation
🍎 Updates on iOS only
Universal links complete support 🖇
Universal Links and associated in-app redirections don't need to be managed manually anymore. Once your associated domains are declared, redirections will be handled automatically. Saving time for everyone! → See Documentation
This new version of our homemade SDK makes it a lot more easier to setup highly personalized engagement scenarios with a user action as starting point. Attributes associated to this events, and especially URL ones, will allow you to easily personalize your messages, so that their content is as relevant as their timing!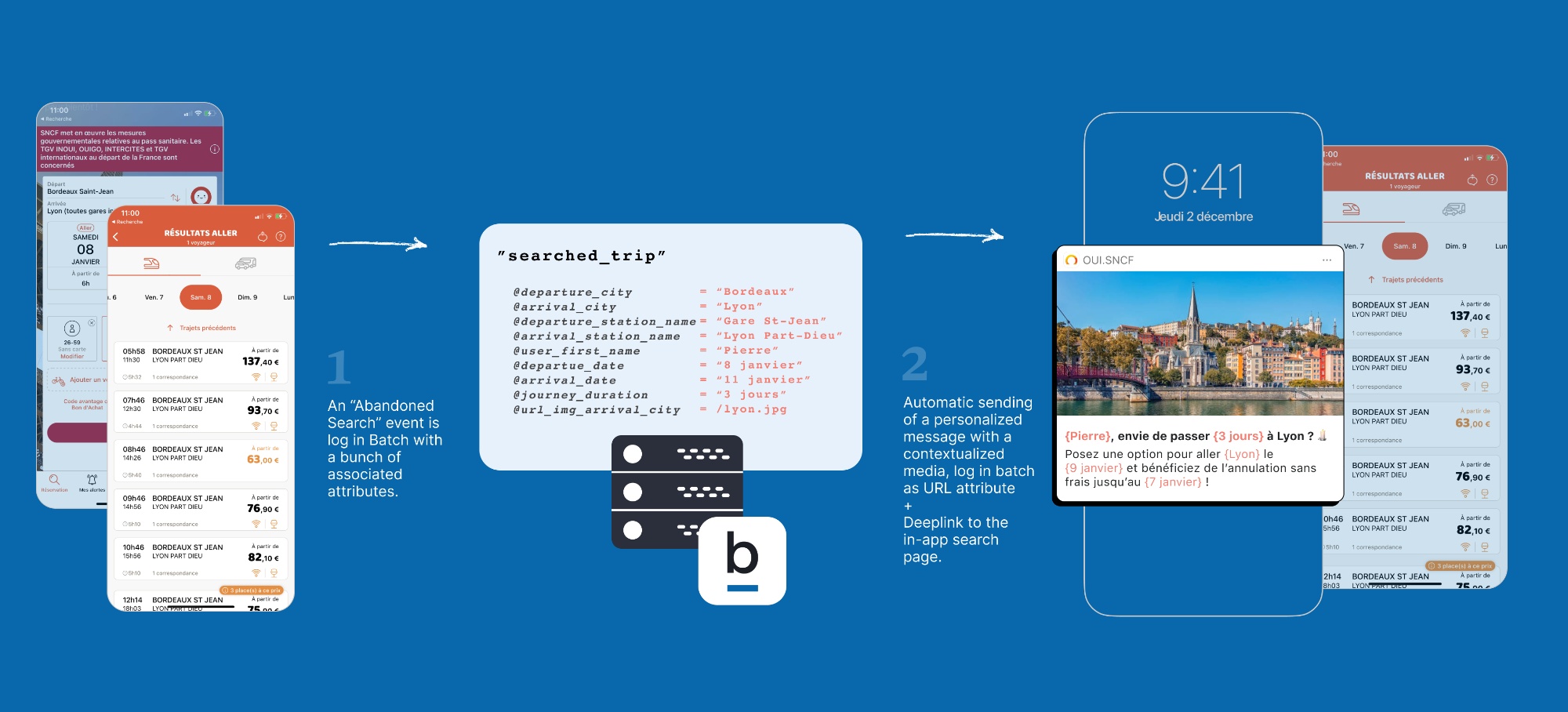 Please reach out to projects@batch.com if you have any question, we'll be happy to help 🤗
Keep pushing! 🚀