As Batch transitions into Chapter II, we felt like the time had come to retire our good-ole rectangular logo.
Like most startups logos, it had been manufactured in a bit of a hurry—simply because « we needed a logo for the website ».
Our designer back then, the mighty Rémi Fayolle picked a font randomly—and because just a font felt like a little too simple, he added the blue baseline. And that was it.
Like most early design work, little thought had been put into it (an understatement). But over the years, it did its job well, and carried forward the simplicity and spontaneousness required to actually launch something. And we all came to like it.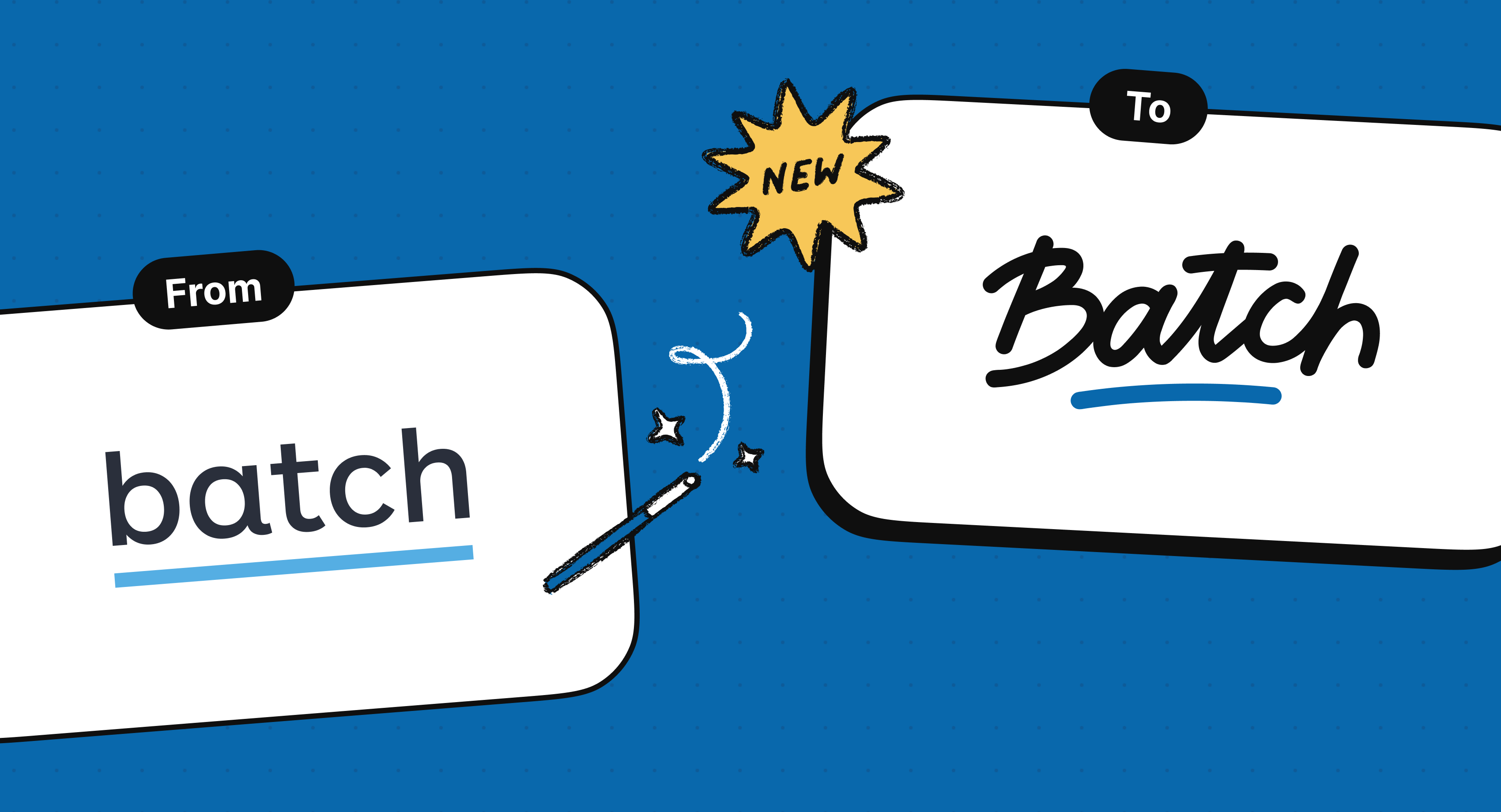 Fast-forward to 2022, things have changed a lot for Batch.
Hence, meet our new logo.
It is the brainchild of our exceptionnal Brand Designer, Marie Mouriquand, helped by our entire Design & Brand team, and comes today as the final touch to our entire graphic redesign we initiated last summer, in the wake of our Series B announcement.
While carrying our past identity forward, we feel like the transition to the handwritten style captures the essence of our mission perfectly: creating the future of CRM with a revolutionnary, vertically-integrated customer engagement platform that is both a state-of-the-art technological product and an infrastructure built by humans that is user-friendly, real-time & becomes an extension of your team once you start using it.
It's live on our website and everywhere on our social accounts and we'd love to know what you think!