Many changes for push notification protocols were predicted this year with the arrival of iOS 16 for iPhone and macOS Ventura for Mac, and with that, potential changes to the Lock screen - the most looked at iPhone screen - where notifications are displayed.
Many rumors were flying around… that turned out to be true!
At last, we got Web Push Notifications standards for iOS and macOS and for push notifications on Safari mobile by 2023 are officially confirmed. A brand-new iOS Lock screen with a complete upgrade of user interaction modes with push notifications and a new API dedicated to enriched alerts (the Live Activities API) were also announced. Needless to say, this keynote did not disappoint.
Everything you need to know is in our review below !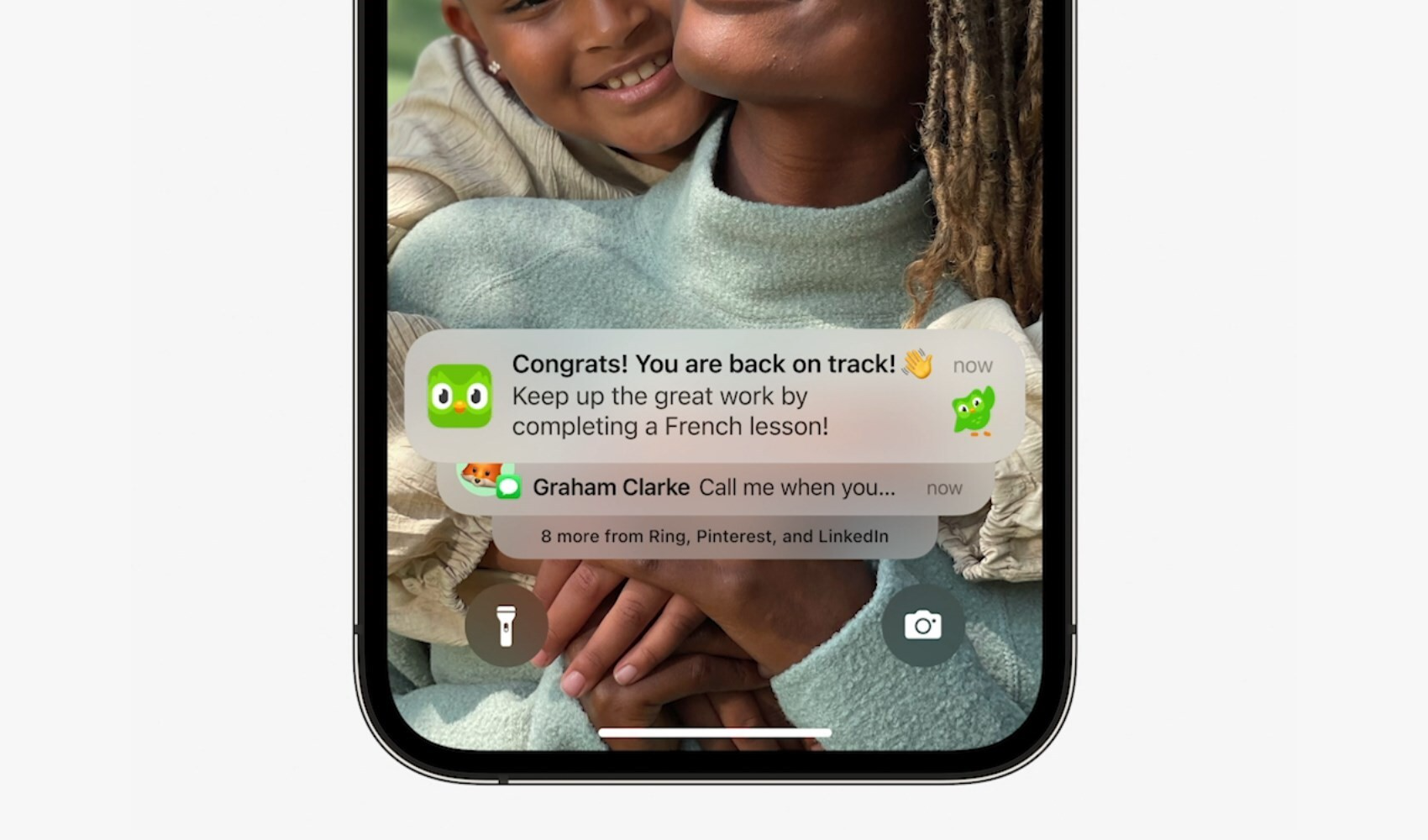 Push Notifications confirmed for Safari iOS in 2023
The most important news of the night was probably the long-awaited arrival of push notifications for Safari Mobile, the last major browser of our time that didn't provide them.
As good news never comes alone, Apple has planned this upgrade in compliance with web standards and not via its APNs API (which provides mobile push notifications).
Since 2021, Batch has provided support for web push notifications for Safari macOS, precisely through a proprietary protocol (Apple's APNs API) that required a license to develop Apple and the creation of a P12 certificate.
There are many obstacles to the adoption of this very engaging technology. And above all, there are significant unknowns about a possible port for Safari Mobile.
This Keynote finally clarifies the situation 🙏
Standardized web push notifications for macOS: in 2022.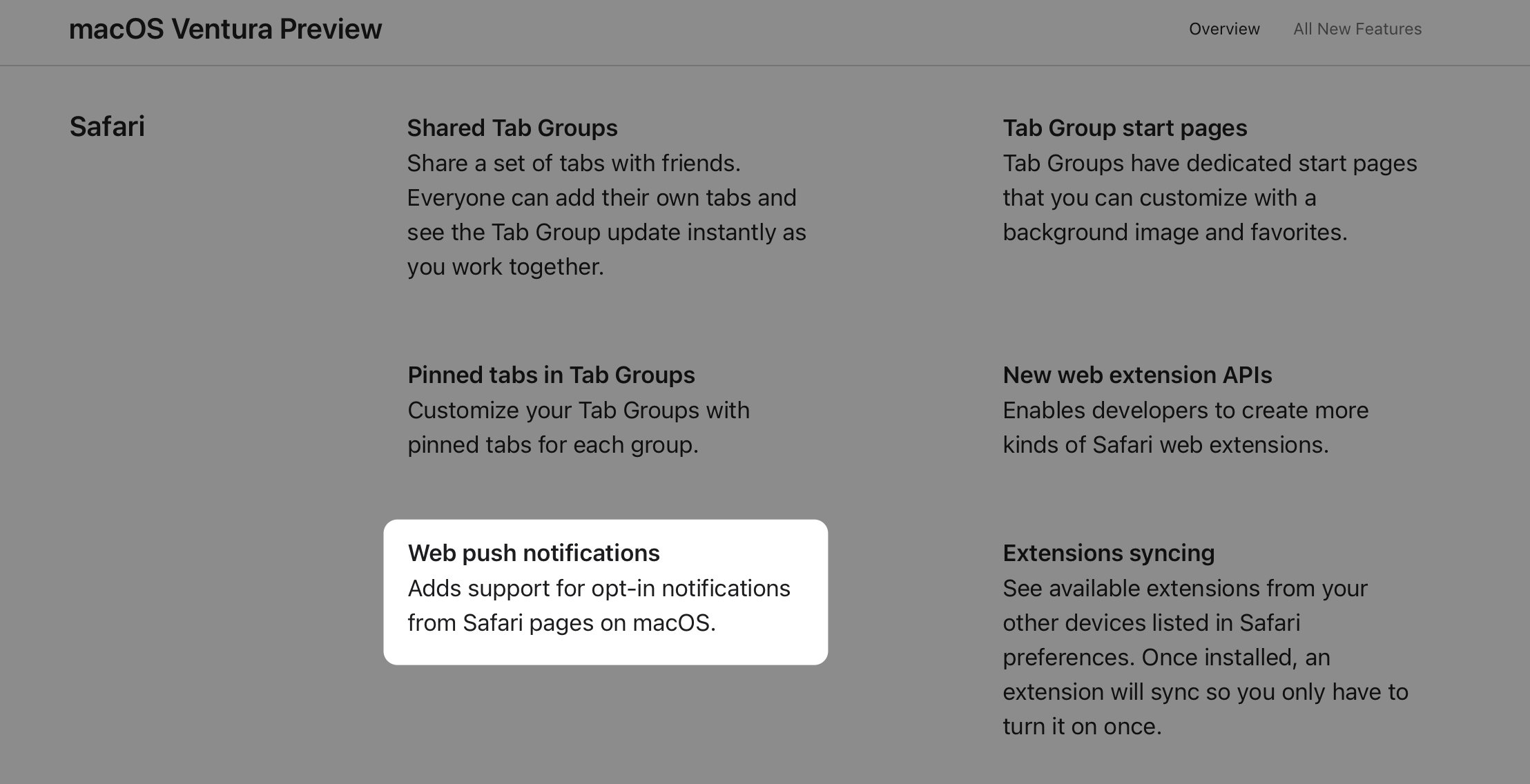 Standardized web push notifications for Safari iOS: confirmed for 2023.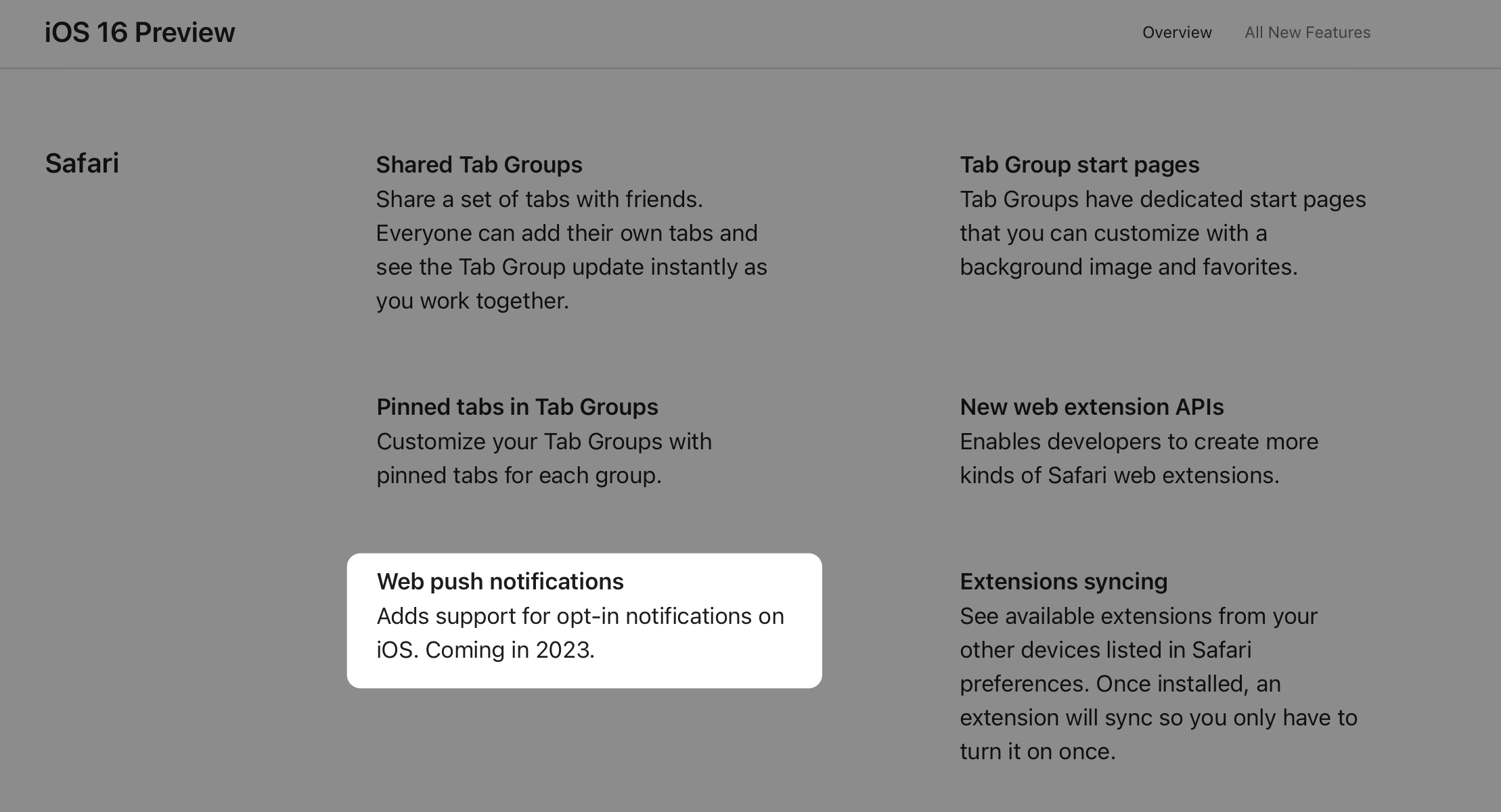 Important: if you were one of the 150ish Batch customers who implemented web push notifications for Safari macOS last year using the old APNs protocol, don't worry. We anticipated backwards compatibility and Apple's likely adoption of web standards.
We'll tell you more about it very soon 😇
New Lock screen and Push Notification display
The second significant development of the evening was the new Lock screen for iOS 16.
The changes are not ground-breaking: you will be able to set multiple Lock screens, and you will have many more custom options (visuals, text), widgets, etc.
...nothing we didn't see coming.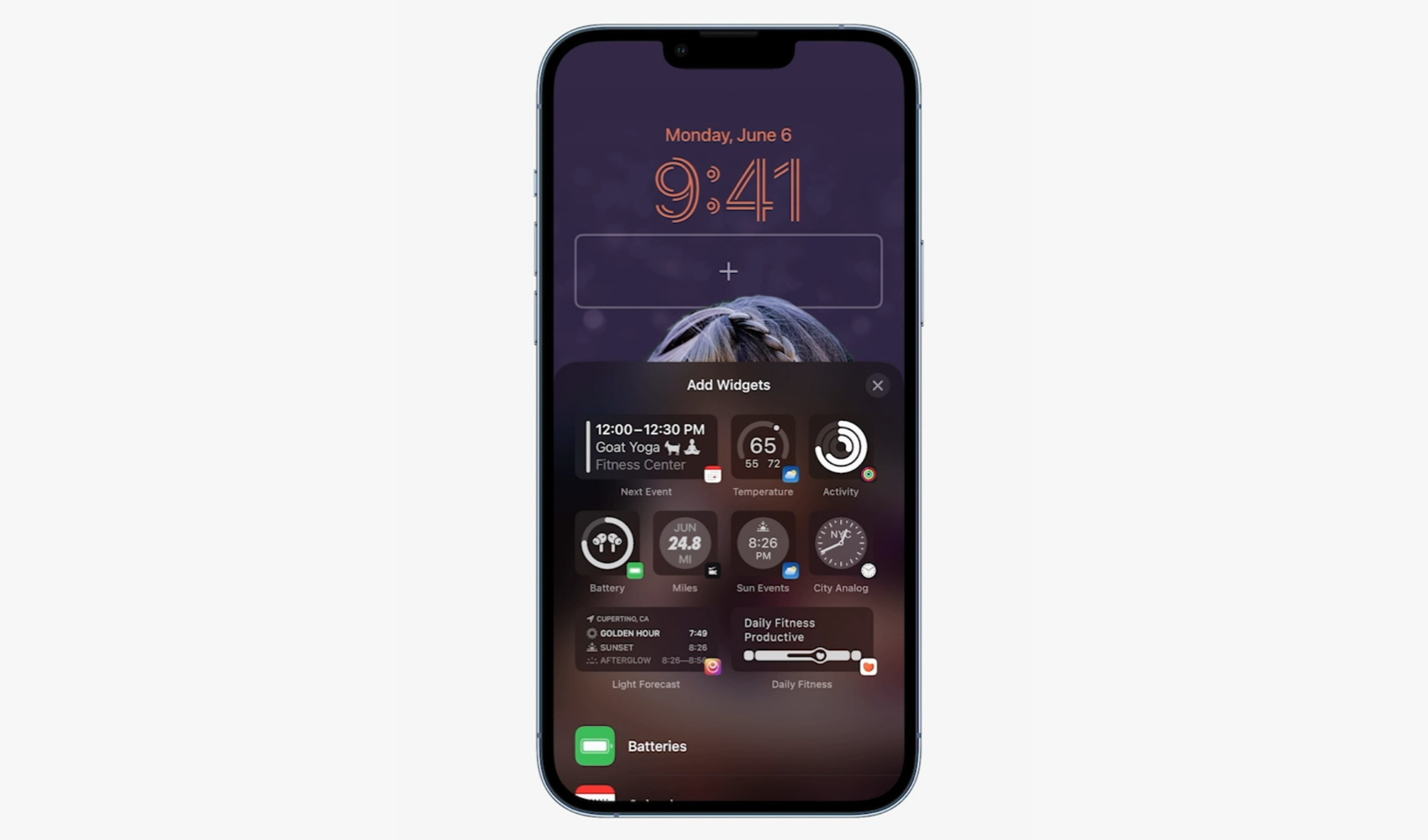 On the other hand, big changes are expected for the push notification display on iOS 16, which could mean changes for your CRM campaign open rates.
Easier to reach, push notifications will now appear at the bottom of the screen with a new grouping system.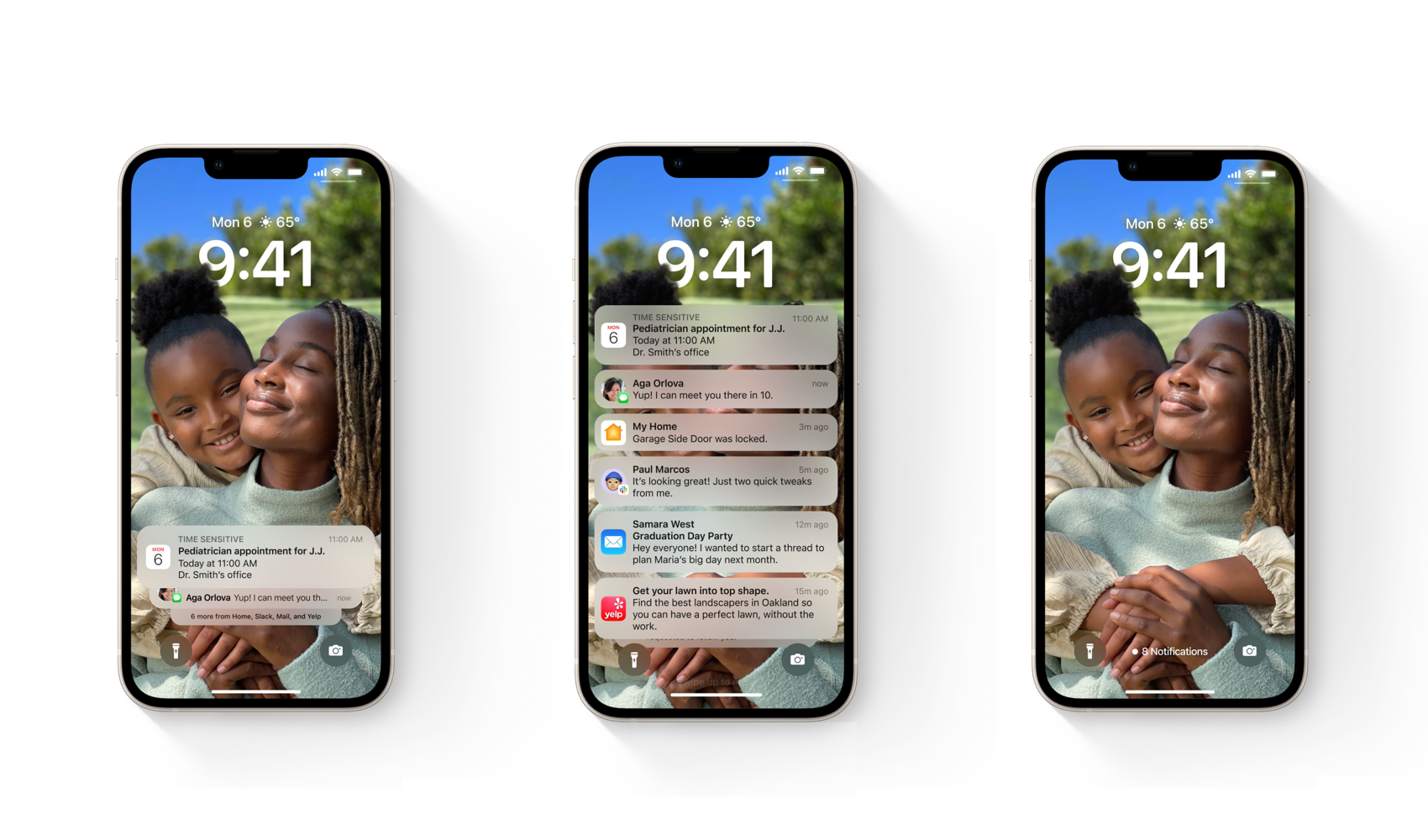 This system still needs to be tested in real life on the iOS 16 beta (our team is already on it), but it could still change significantly.
We know from experience that these interface elements can change a lot between their preview in June and the final version for the public in September/October. So, our mobile team will be on the lookout 🤓
The last announcement is the new API for managing Rich Push Extensions: The Live Activities API.
This API, which still needs to be tested, should make it possible to set up highly successful transactional scenarios using static notifications like widgets, the content of which can be updated in real time: a cab journey's progress, the score of a live match, etc.
It remains to be seen whether the cost of integrating this feature will outweigh its benefits, but we will be the first to try it out 🤓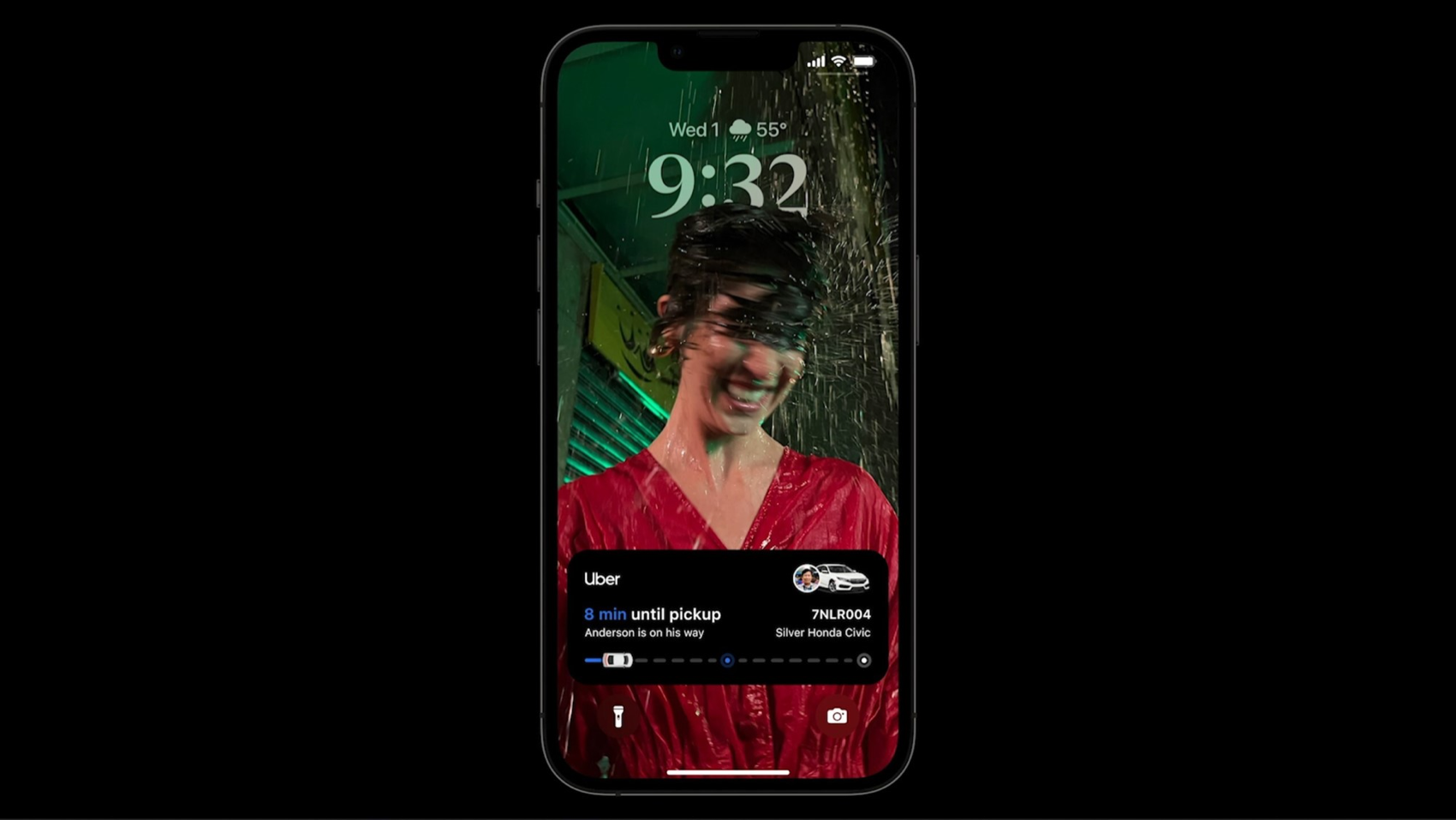 Finally, these evolutions may impact open rates and will likely lead us to adapt our push notification preview module on our dashboards.
We will get back to you with more details in the autumn.
The importance of the lock screen
Finally, a reminder: the lock screen is the king of smartphone screens for communicating with your customers via push notifications, hence the importance of the new features announced by Apple.
According to several recent studies by Deloitte and Asurion, the average American consumer will have 96 sessions/day in 2022 (unlocking the lock screen) compared to almost 46/day in 2015, all age groups combined.
This tremendous growth is indicative of firmly established practices. And these are only tracked sessions, which do not account for the number of "little glances" that aren't tracked every day.
Even more important to keep in mind, this is the screen where an overwhelming majority of your users interact with push notifications: whether they trigger the session - which happens 11% of the time - or whether they were simply visible as the user mechanically looks at their phone as they would look at their watch - which happens 89% of the time - according to a very recent study in the academic journal Computers in Human Behavior.
Did you like this article?
Stay up to date with the latest news on push notification protocols and the impact of platforms on your engagement strategies and CRM by subscribing to our newsletter in the right-hand column (or below for mobile users)!