Creating lots of engagement campaigns is great. 👍
But creating a lot of campaigns AND being able to quickly find the ones you're looking for amongst thousands of passed campaigns is even better! 🔎✨👌
Spring has arrived, so we thought this was the best time to tidy our Dashboard up a little, by putting a bit of order in your campaign pages, making your life much easier:
A brand new filter module was added, allowing you to find your past and current campaigns in a few seconds.
The Campaign List view was redesigned for greater clarity and accessibility.
Find your campaigns in an instant with the new filter module 🐥
Whether it's for analysis and reporting purposes, finding inspiration in your past campaigns or editing an automated campaign that's running, being able to swiftly find the campaigns you're looking for is very important!
To save you precious time, we have redesigned and enriched the way you navigate through your thousands of campaigns with our new filter module accessible via a new "Filters" button: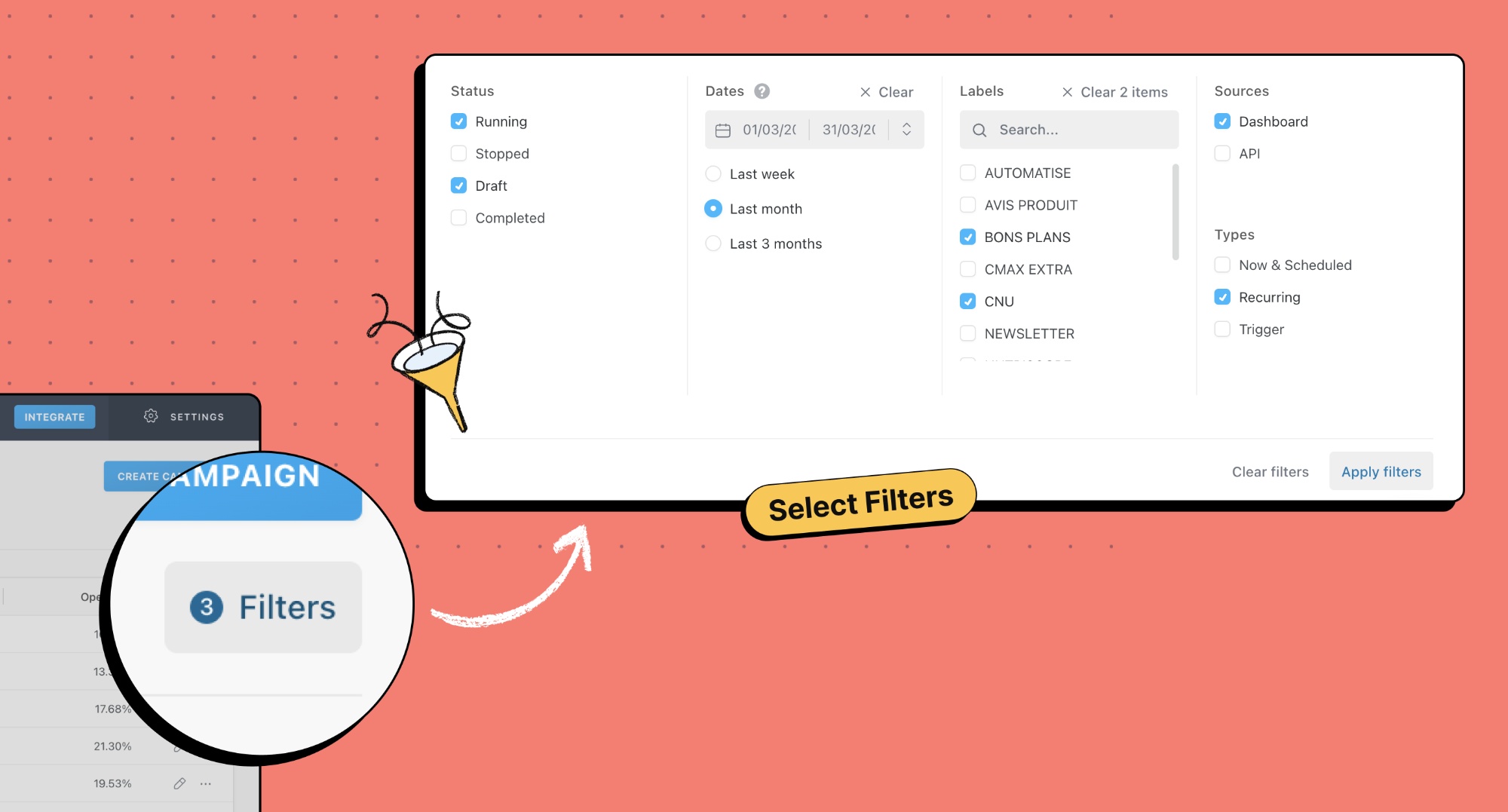 You now have 5 parameters to filter your campaign list and find the campaigns you need:
The Status: Running, Stopped, Draft, Completed.
The sending dates.
The Labels that categorize your campaigns.
The source of creation: via API or from the Dashboard.
The type of orchestration: Now & Scheduled, Recurring, Trigger.
---
A redesigned "list" view for greater clarity.💡
The List view of your campaigns has also been slightly redesigned to:
identify the type of each campaign at a glance.
group quick actions available for a campaign for more consistency and speed of action, on the right of the dashboard/campaign line.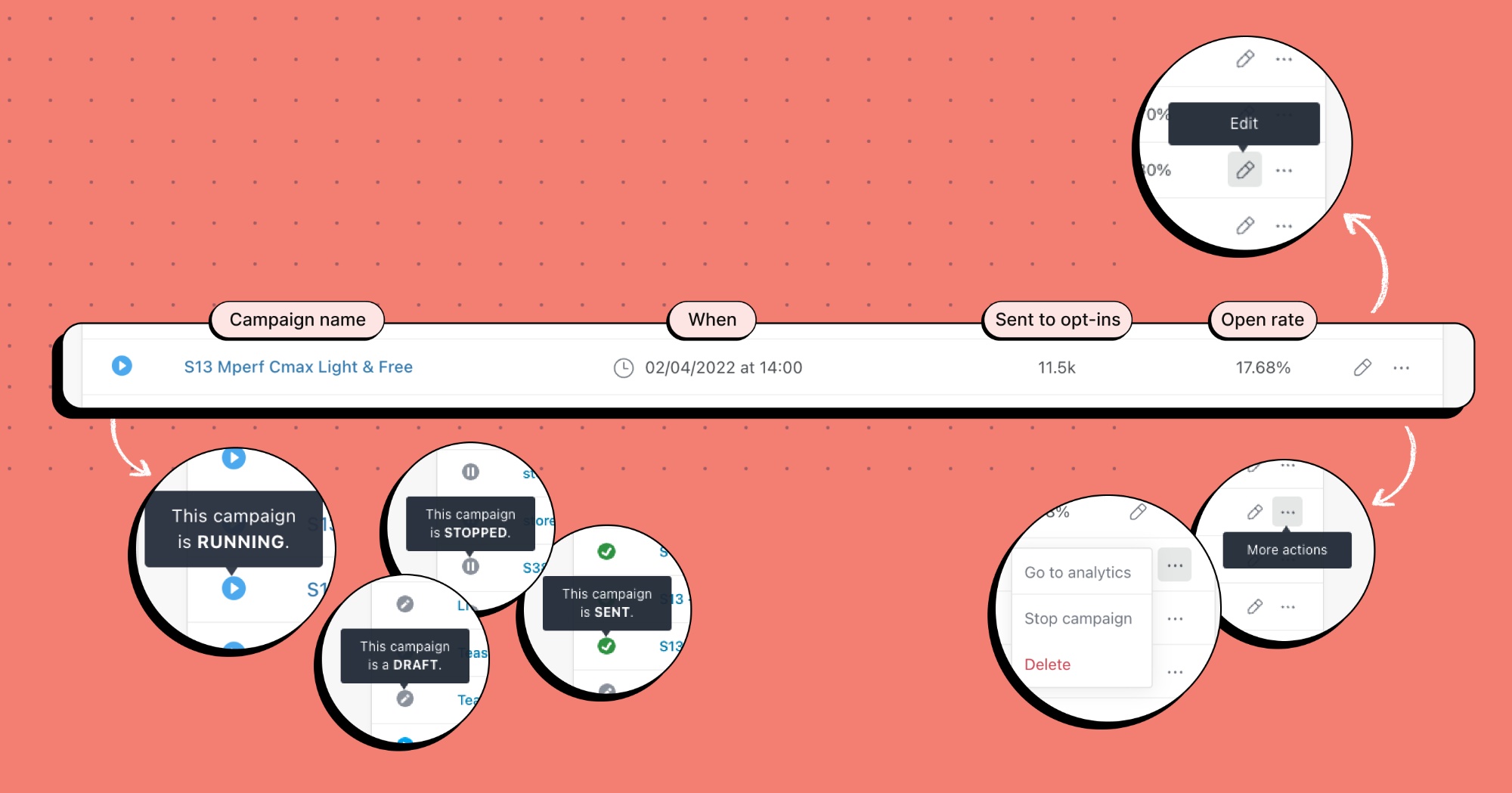 These changes come alongside our new full export feature for your Campaign Analytics, making it easier to select which campaigns you wish to export. 📊
Keep pushing! 🚀