More and more of you are deploying multilingual campaigns with Batch, which is why we are constantly improving the management of languages within the platform. 🌎🌍🌏
Batch currently supports over 50 different languages so you can easily target your users anywhere in the world based on their preferred language and translate your posts accordingly.
The campaign creation dashboard allows you to add as many language variants as you want for your message, without having to duplicate your campaign.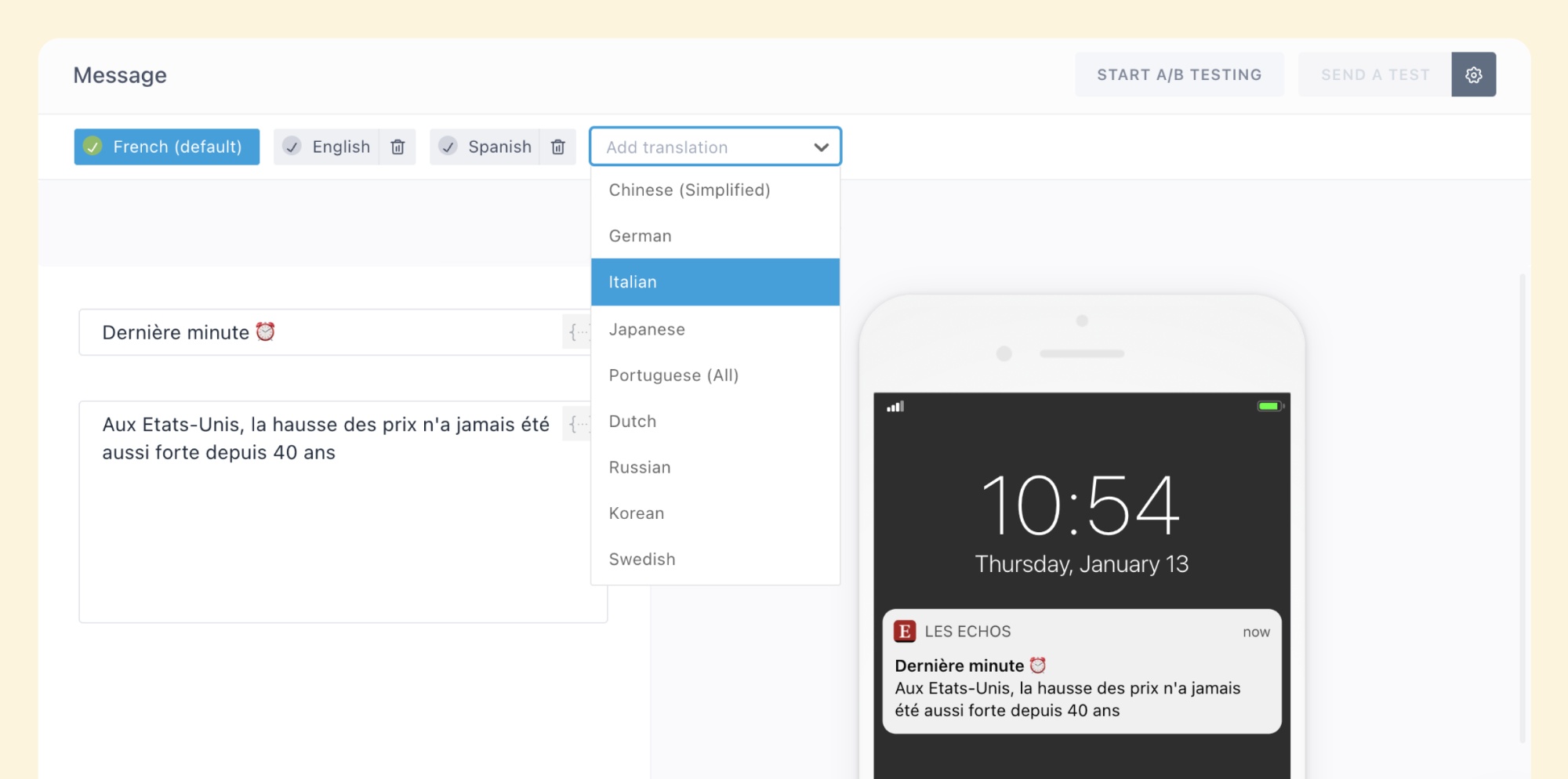 ---
[New] - Language variants support… starting with Portuguese! 🇵🇹🇧🇷
*For your "Non-Dry January", are you more like Vinho Verde or Caïpirinha? *
Batch now allows you to refine your campaigns based on whether your users speak Brazilian Portuguese (pt-BR) or Portuguese from Portugal (pt-PT), with the addition of a specific Language Tag.
You have the choice between targeting all at once your entire Portuguese speaking audience with a single message or separating your Portuguese and Brazilian audiences for greater personalization of your campaigns.

This update opens the door to the rapid addition of new local language variants in the future, so stay tuned. 👂
---
Removal of the default language associated with a campaign message 🗣
All of your Push and In-App campaigns should include a default message. This default message is used when no associated language in campaign messages matches the language of the user's application (or user's device).
Until now, a language was associated with this message by default. It could be confusing.
Example: when the "French" language was associated with the "Default message" and a campaign only targeted English-speaking users. It was requested to enter the message in English in the message "French (default)".
In order to remove any confusion, the default message is no longer associated with a language: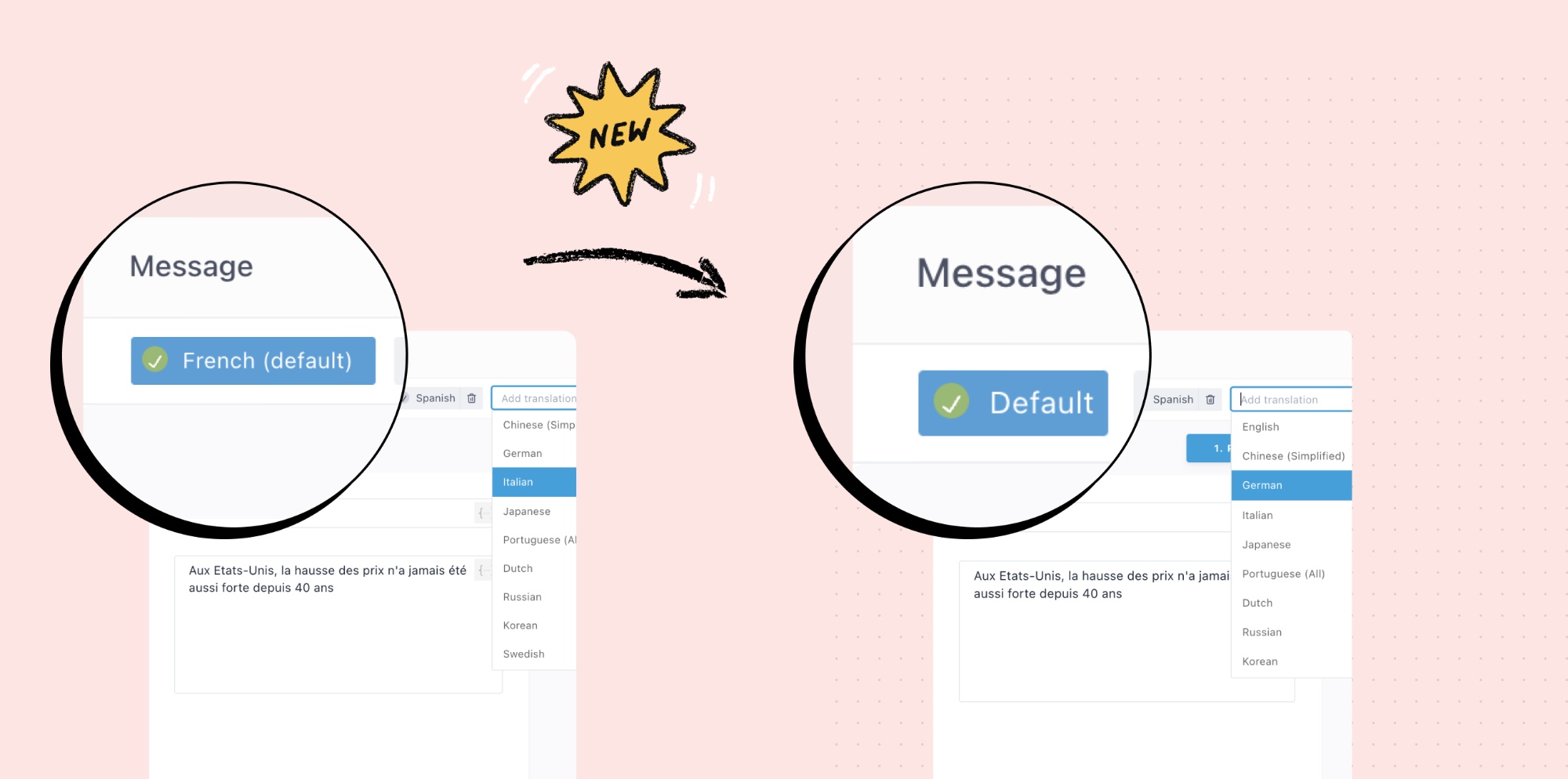 If you are multilingual (or not) and have any questions regarding the deployment of your multilingual campaigns contact projects@batch.com, we will be happy to help you. 🤗
Keep Pushing ... in all languages!